Surroundings is a furniture and interior design destination located in Northfield, New Jersey. Offering a wide variety of high-end furniture, eclectic accessories, and custom designed and built furniture for any room in the home. Surroundings has provided superior products, design, and customer service for over 20 years.
Christine Borchardt, the creative mind behind the company, has the innate ability of combining the unexpected in ways that are approachable and natural.
Wedding Bells
in the showroom
We want to congratulate our team members Erica Rodgers & David Lemaire who tied-the-knot this past weekend in Syosset, NY!
Read more about our team here.
Surroundings is…
South Jersey's exclusive LEE retailer
LEE creates originally styled, custom, high-quality, American-made home furnishings, while adhering to a set of values the community and the environment.
Read more about LEE INDUSTRIES here!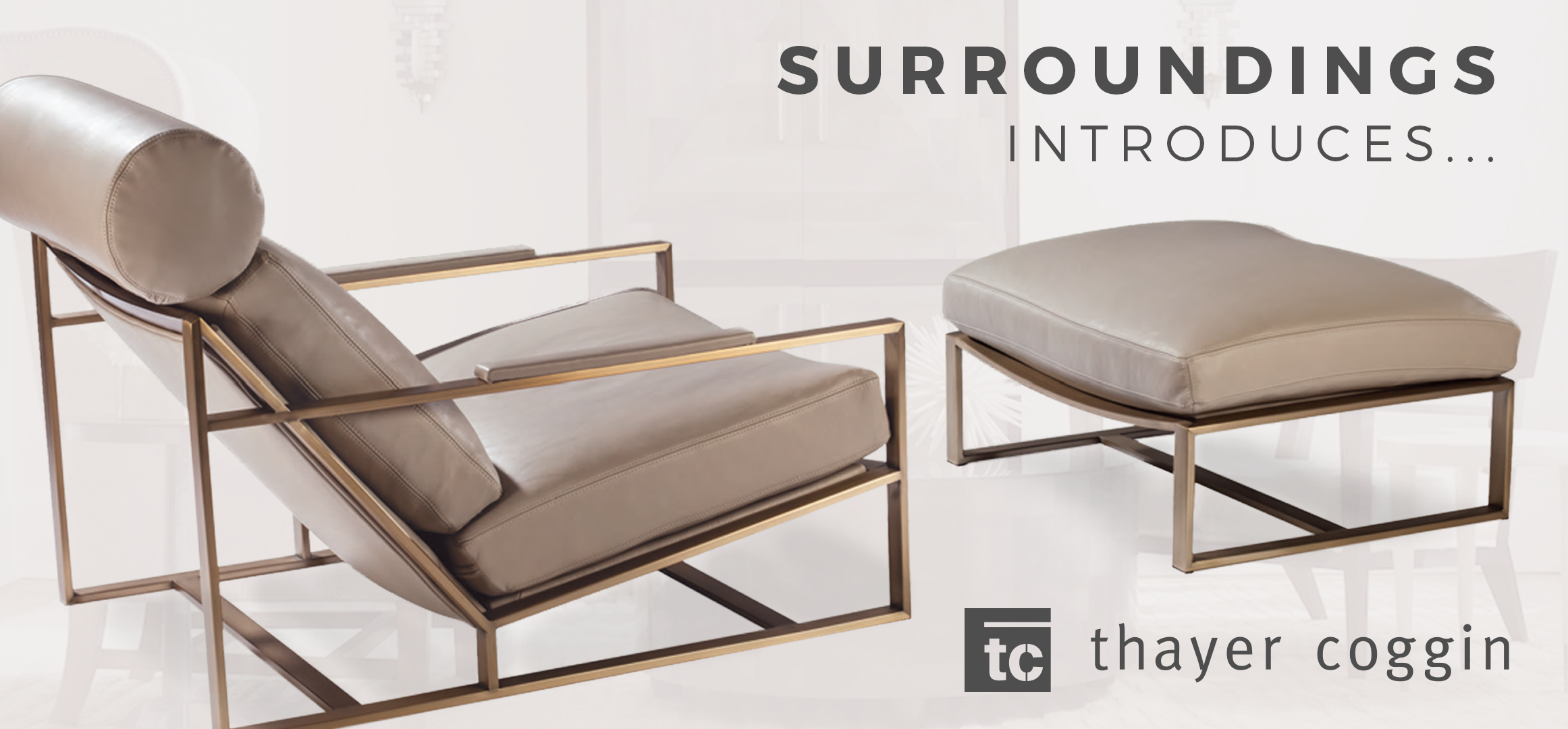 Thayer Coggin is one of the most celebrated names in luxury home furnishings. Featuring the distinguished designs by Milo Baughman. Thayer Coggin has amassed a collection of some of the most recognizable furniture designs in the world.